The official inauguration of the restaurant dates back to the construction of thebuilding by the architect Charpentier in 1839.But it wasn't until 1860, when it was christened "La Taverne de France" bythe new owner MrAugis, that it become the "place to be" for Napoleon III'sParisian elite.
In 1880, Augis' successor, Scaliet, made the restaurant what it is today bynaming it "Lucas", and most importantly by ordering from Majorelle thesculpted woodwork which adorns the restaurant, turning it into an Art Nouveauchef-d'oeuvre which enticed art-lovers from all over the world.
In the interwar period, Mr Carton purchased the restaurant and added hissurname to the name already above the door. Since 1924, Lucas Carton has satopposite the Madeleine Church.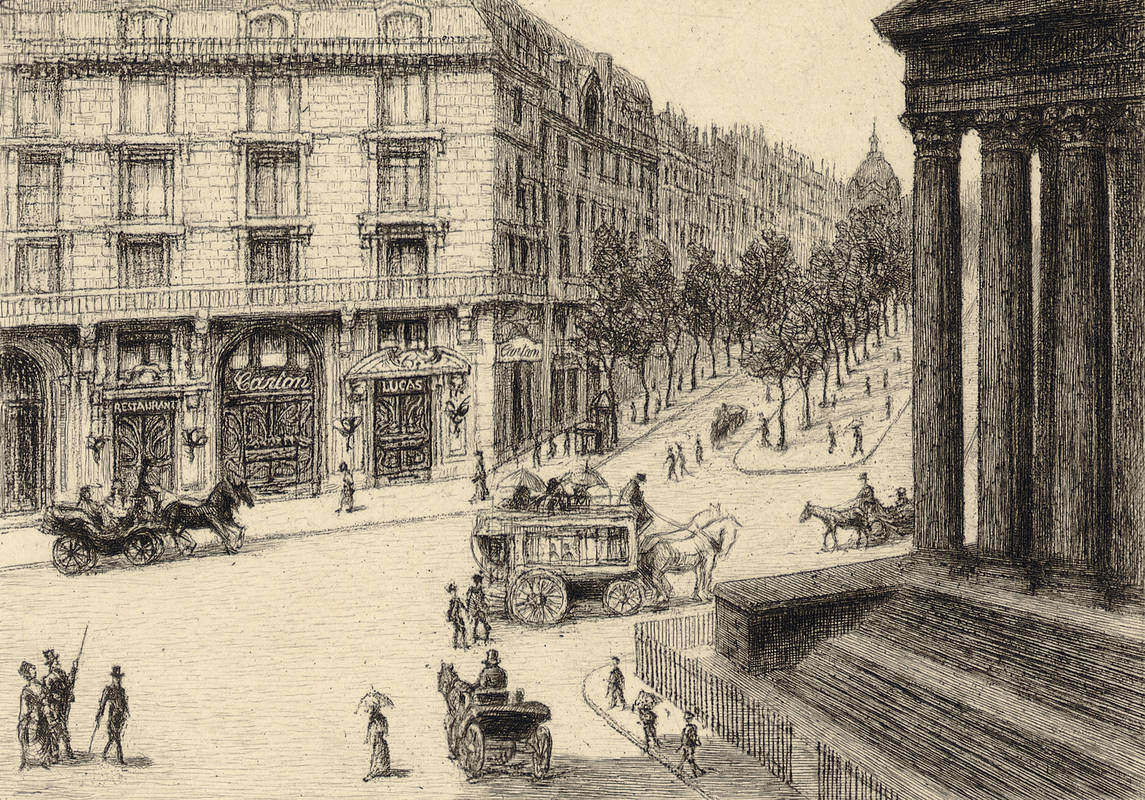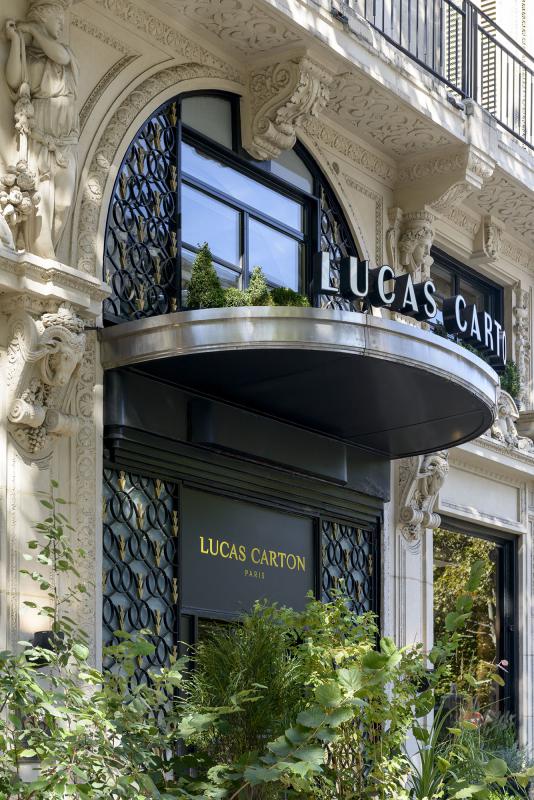 In the 1960s, an entire generation of young chefs came there to learn the ropes, including Alain Senderens, who took over the reins from 1985 to 2013.
The 21st century marked the third century of Lucas Carton's existence.
Closer now than ever to nature and the produce, the chef has started a new and indeed beautiful chapter in the restaurant's history.
A UNIQUE RESTAURANT,
Part of France's heritage
Louis Majorelle made all the Art Nouveau panelling, which took four years to complete. They are carved in maple, sycamore and Ceylon lemonwood in the spirit of the time. Since then, they have been listed on the register of historic monuments, adding to the restaurant's prestige.